1. In every walk in with nature one receives far more than he seeks.
- John Muir -
2. By discovering nature, you discover yourself.
- Maxime Lagacé -
3. Going to the mountains is going home.
- John Muir -
4. Love the world as your own self; then you can truly care for all things.
- Lao Tzu -
5. Nature is pleased with simplicity. And nature is no dummy.
- Isaac Newton -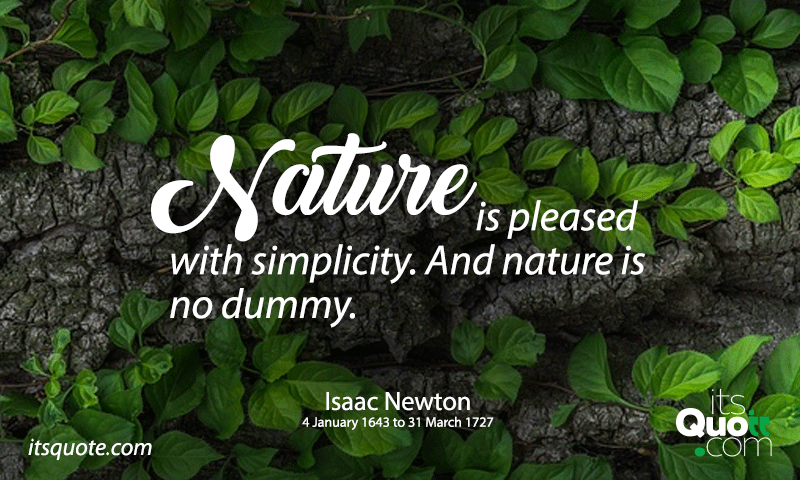 6. We don't inherit the earth from our ancestors, we borrow it from our children.
- Native American proverb -
7. The clearest way into the Universe is through a forest wilderness.
- John Muir -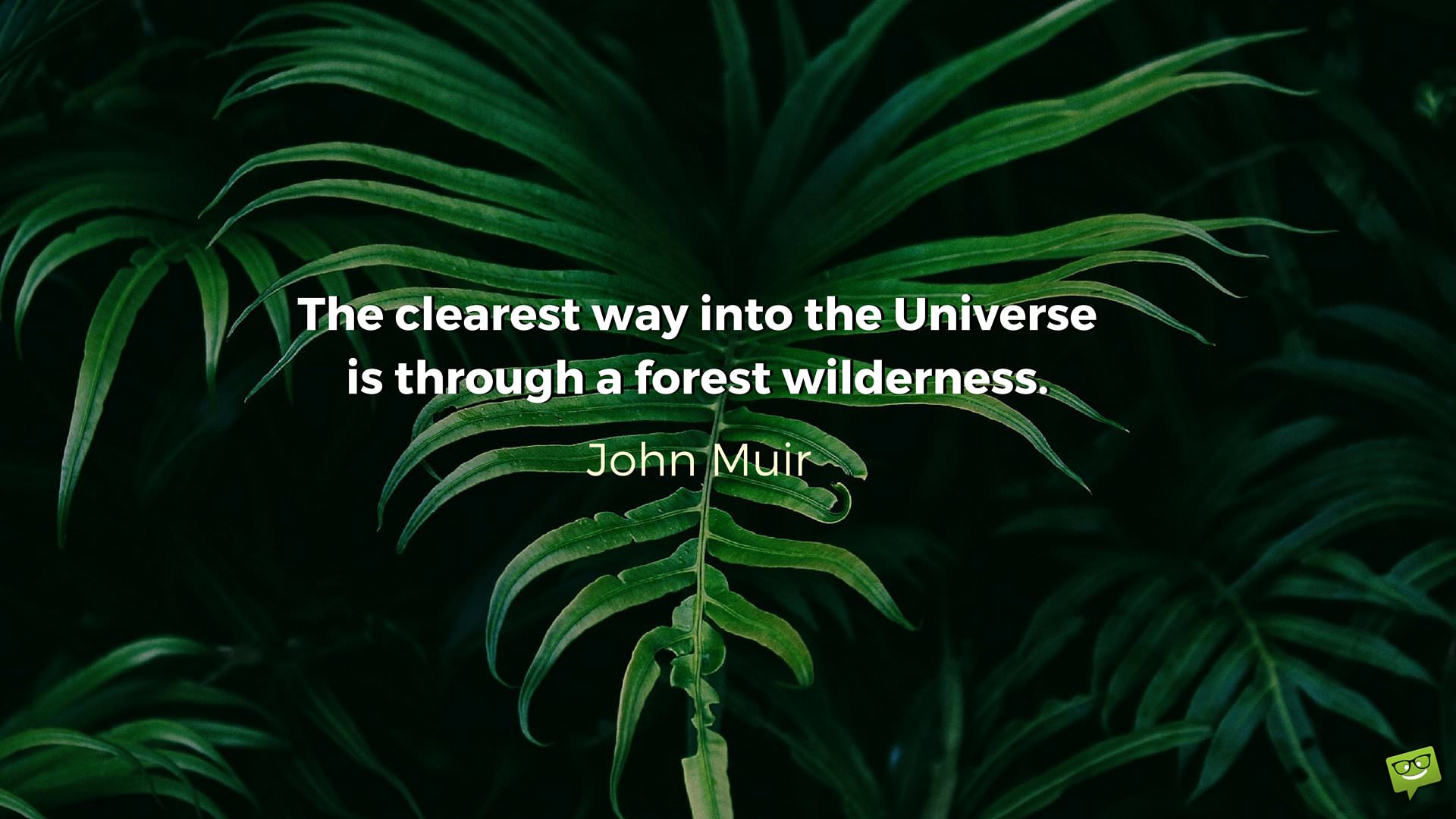 8. Adopt the pace of nature. Her secret is patience.
- Ralph Waldo Emerson -
9. I took a walk in the woods and came out taller than the trees.
- Henry David Thoreau -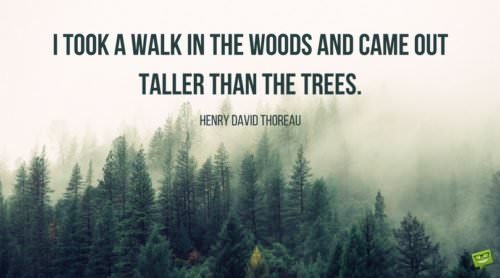 10. Heaven is under our feet as well as over our heads.
- Henry David Thoreau -