1. Falling in love with you, I don't know how or when it happened. All I know is that it's the best thing to have happened to me.
2. Meeting you was fate, becoming your friend was a choice but falling in love with you I had no control over.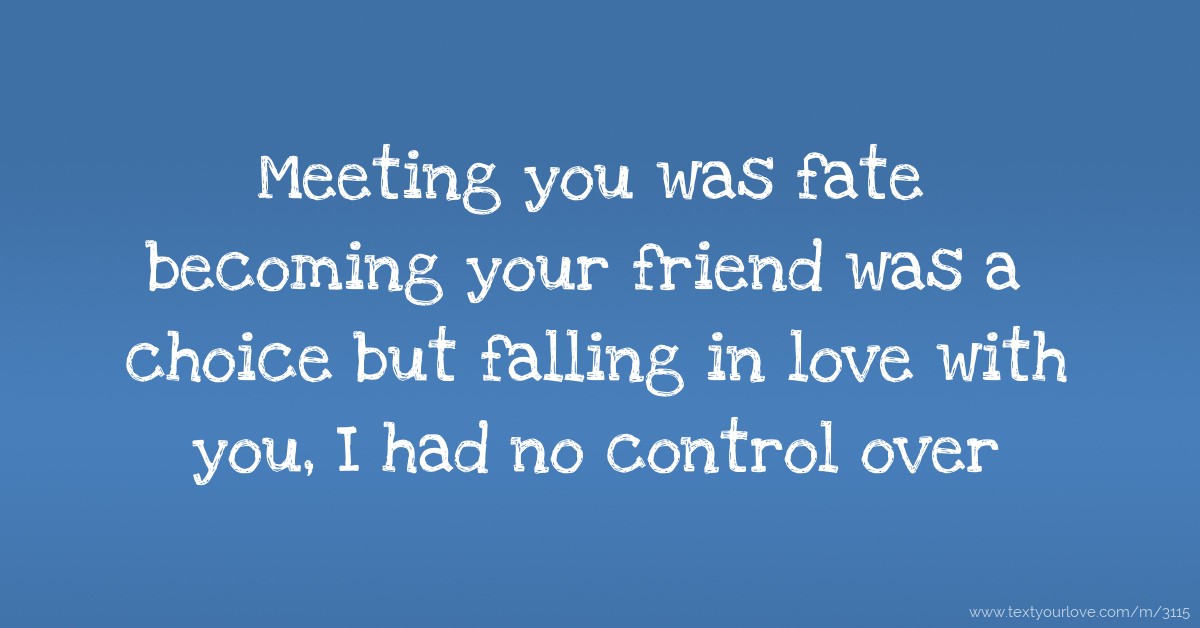 3. You're the best thing to happen to me and I never want to let you go. The feelings that I feel for you, they only continue to grow.
4. If you can't get someone off your mind, it's because your mind always knows what your heart is thinking.
5. I fell for you unexpectedly, but now I plan to be with you forever.
6. There comes a time when you meet someone and you just want to make them smile for the rest of your life.
7. Falling in love with you was never my intention. But it became my addiction.
8. It's hard to resist a bad boy who's a good man.
9. Falling in love with you is the second best thing in the world. Finding you is the first.
10. Do not fall in love with the face and body. Fall in love with the spirit, heart and character.
11. That awkward moment when you realize you're falling in love and all you can think is, "oh crap."
12. You don't have to be perfect to let somebody love you. Remember, being yourself is the best way to make somebody fall in love with you.
See more Love Quotes: