Love is one of the most exhilarating emotions one has to experience. Whether it's love from your family, friends, love one or even from a stranger, giving love and receiving love in return is definitely something that makes the world a better place. Love is an effortless and everlasting emotion.
1. To love is nothing. To be loved is something. But to love and be loved, that's everything.
- Themis Tolis -
2. The heart wants what it wants. There's no logic to these things. You meet someone and you fall in love and that's that.
- Woody Allen -
3. You don't love someone because they're perfect, you love them in spite of the fact that they're not.
- Jodi Picoult -
4. Being deeply loved by someone gives you strength, while loving someone deeply gives you courage.
- Lao Tzu -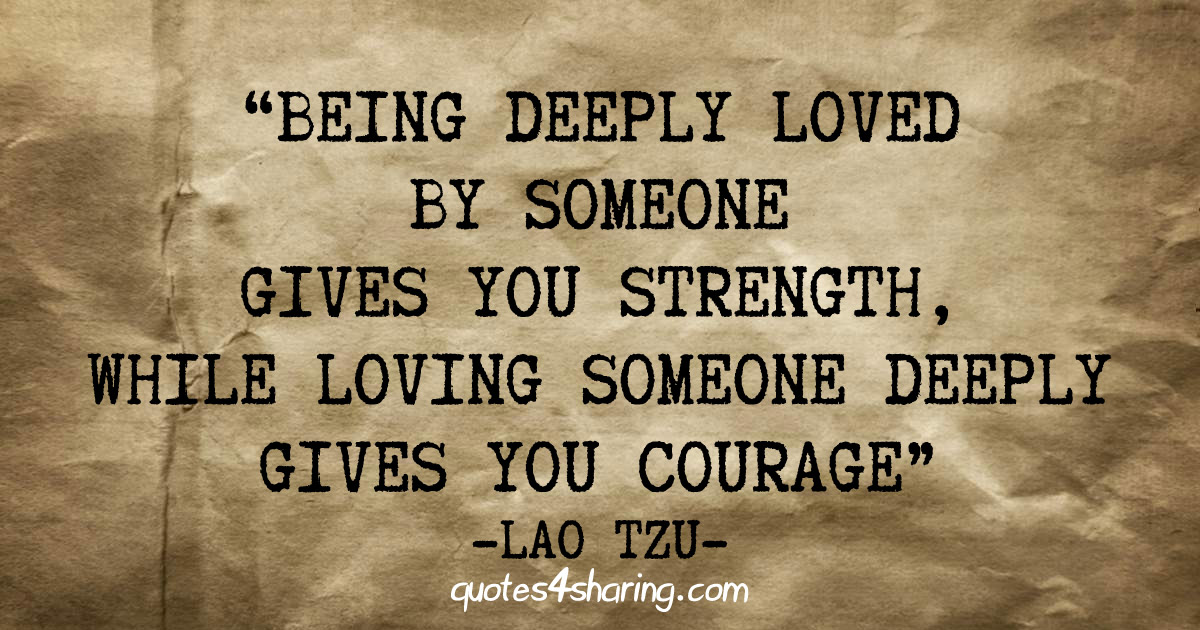 5. We are shaped and fashioned by those we love.
- Johann Wolfgang von Goehte -
6. Where there is love there is life.
- Mahatma Gandhi -
7. Love is the only force capable of transforming an enemy into a friend.
- Martin Luther King Jr -
8. Sometimes the heart sees what is invisible to the eye.
- H.Jackson Brown, Jr -